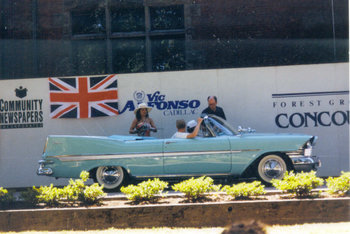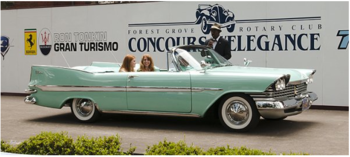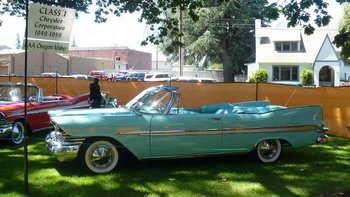 Tom has since sold his Belvedere to Craig MacKay of Woodinville, WA. I hope to add a page for him. -Dan
Tom writes:
"I purchased this project in December 1998 and it was completed in June 2002. It has a 318 2bbl, with Torqueflite and has the following options: PS, PB, clock, push button radio, backup lights, dual antennas, dual pipes, dual outside mirrors left hand remote, deck lid tire cover, silver anodized insert in side trim, Sport Fury steering wheel, sill moldings, rock guards, rear bumper guards, full hubcaps, variable speed wipers and windshield washer. The PS, PB silver inserts and bumper guards are original to the car, everything else I have added from my parts. This is the third 59 Plymouth I have restored and my first convertible."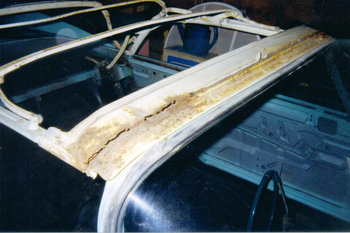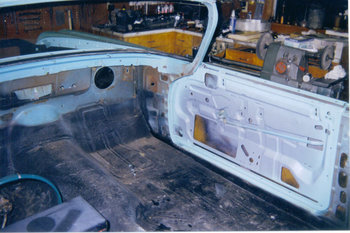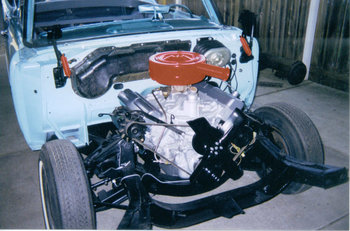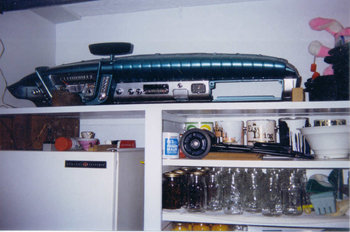 "This project was started when I bought it. The body and paint was done and the engine was rebuilt. The car was a rolling bare body. After several trips to get the car home and all the boxes of things that went with it, I spent a month just inventorying every thing and getting it stored away. It was only about six miles from my house, so that made it a little easier. I spent one winter just putting the dash together. It was in as many pieces as it could be, and was already painted. I had the dash clamped to a table so I could work all around it. I had everything in it and functioning, before I put it in the car."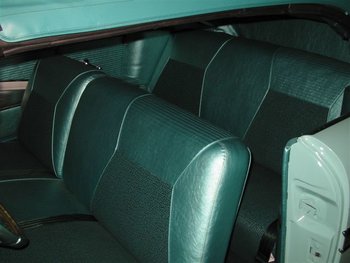 "In February 2002 I had a start up party with my Mopar buddies, and we made it run! You might wonder why the top is down with snow on the ground, well it's because it didn't have a top yet!"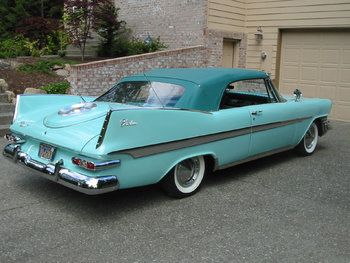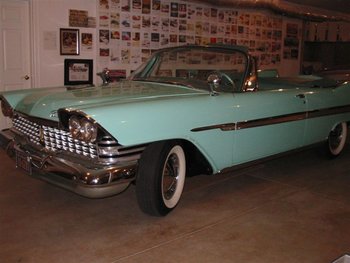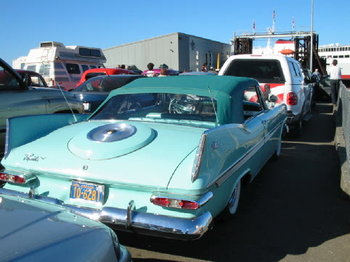 Tom's Belvedere appeared without comment on the back cover of WPC Magazine:
"These photos are apparently from the 2003 WPC Winter Photo Meet I entered, and won first place."
In 2008, Tom brought his beautiful Belvedere to Carlisle: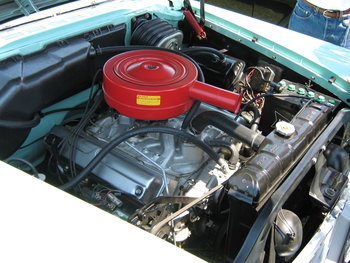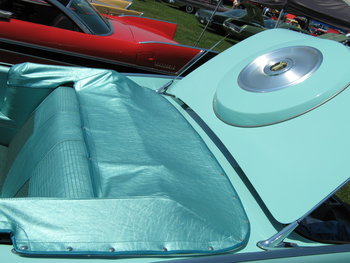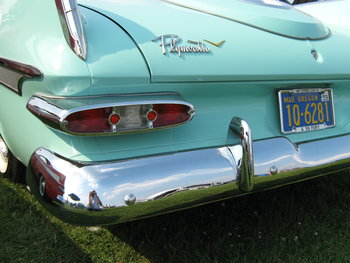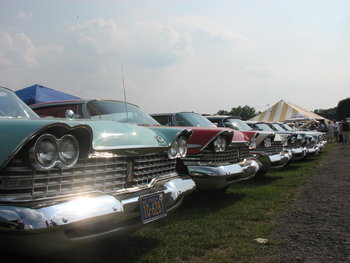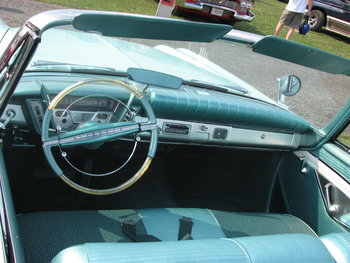 In 2009, Tom drove the Belvedere in the Portland Grand Floral Rose parade.
"The 1959 Rose queen and her court is celebrating 50 years as are our Plymouths, and they will be transported in period convertibles."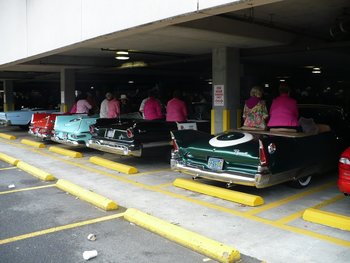 In 2015,Tom and his brother Jerry returned to Carlisle with the Belvedere.