Posts: 1406
Joined: Tue Mar 09, 2004 3:37 pm
Location: Poortvliet, The Netherlands
Finally!!!

Now we can get some work done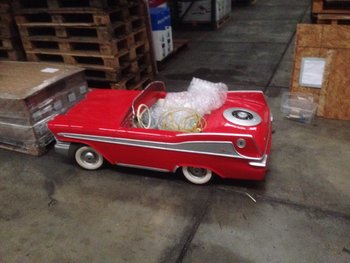 July 14th 2019 "the soul crusher"
Posts: 1406
Joined: Tue Mar 09, 2004 3:37 pm
Location: Poortvliet, The Netherlands
Fitted repro tail light lenses and head light lenses today!
Also cleaned up the seat and it looks great. Senior had some work too but I need more parts
July 14th 2019 "the soul crusher"
Mattu - Wa chu doin a body off.
Dick.
Life is Beautiful! Sex, Beer & Mopars.
Posts: 1406
Joined: Tue Mar 09, 2004 3:37 pm
Location: Poortvliet, The Netherlands
Still needs to be painted but here we go!
July 14th 2019 "the soul crusher"
Posts: 519
Joined: Wed Mar 11, 2009 9:58 pm
Location: Broomfield, Colorado
Matthew you are having more than your fair share of fun! Keep it up.