This went up for sale just after Christmas. Did it sell, I wonder, and if so where is it now?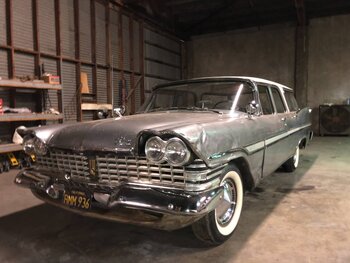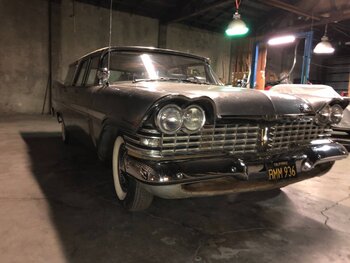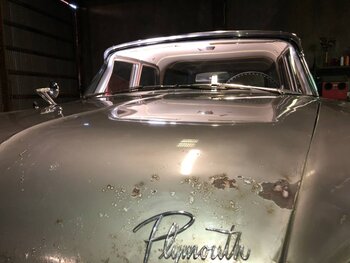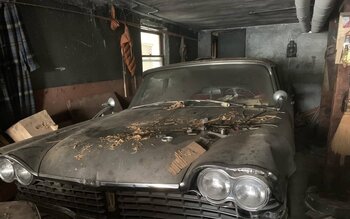 "If it's new, Plymouth's got it!"
Ah! Here's the car on Craigslist two months previously - October 9th...
"If it's new, Plymouth's got it!"
...and the car turns up on "Bring A Trailer", on 13 Feb. 2022. So many pix!
Bring A Trailer wrote:This 1959 Plymouth Suburban Sport station wagon is a non-running project that was purchased new at Phil Frates Plymouth of San Francisco, California. The car was last registered for road use in 1969 when it was parked in a garage until it was acquired by its current owner from the family of its original owner in September 2021. The car is finished in silver with a white roof over a red and gray vinyl interior and is equipped with a 318ci V8 mated to a three-speed automatic transmission. Features include decorative side spears and tail fins, chrome bumpers, a drop-down tailgate with a hand-cranked window, a flat-folding rear seat, a push-button AM radio, and an electric clock. This Suburban Sport wagon is offered by the seller on behalf of its current owner with black California license plates, the car's contents at the time of its recovery from storage, a tailgate key, and a clean California title in the owner's name.

The car was originally finished in Silver Gray with an Iceberg White roof and is believed to have been refinished prior to storage. Features include four headlights with eyebrows, chrome bumpers and trim, side spears with patterned aluminum inserts, dual fender-mounted side mirrors, quarter-panel gravel guards, tail fins, and a drop-down tailgate with rubber guards and a hand-cranked window. Both front fenders are dented as are the passenger-side front door, rocker panel, and quarter panel.

Black 15″ steel wheels with polished covers wear Remington whitewall tires with sidewall cracks, and a spare is stored beneath the cargo deck. The drum brakes are reported to be inoperative.

The cabin features front and rear bench seats upholstered in red vinyl with cream stripes as well as gray door panels with cream stripes, and a body-colored steel dash with patterned aluminum inserts. Amenities include a push-button AM radio and a clock. The rear seat folds flat to elongate the cargo area.

A two-spoke steering wheel with a chrome horn rings fronts a 120-mph horizontal-sweep speedometer and gauges for fuel level and coolant temperature. A row of push-buttons to the left of the instruments provide gear selection for the automatic transmission and those to the right control ventilation and heat. The five-digit odometer shows 65k miles. The seller reports that there is no key.

The 318ci V8 came with a Carter two-barrel carburetor and was rated at 230 horsepower and 340 lb-ft of torque when new. The engine does not run and will not turn over by hand.

The car is equipped with a Torque-Flite three-speed automatic transmission.

The car's contents at the time of its recovery from storage accompany the vehicle and include a portable record player, a snow disc sled, assorted automotive and non-automotive parts, service receipts, and a variety of period California publications including newspapers, road maps, and a winter sports guide.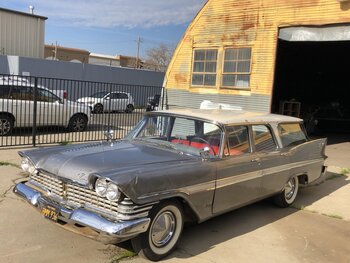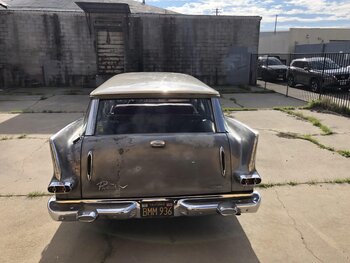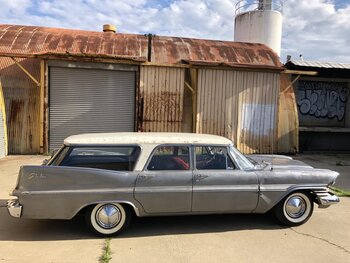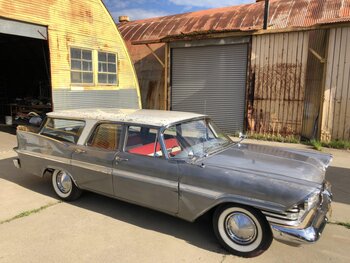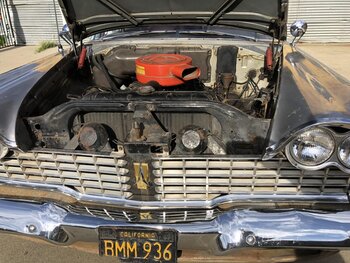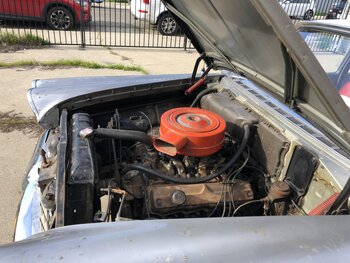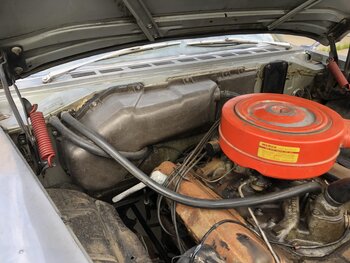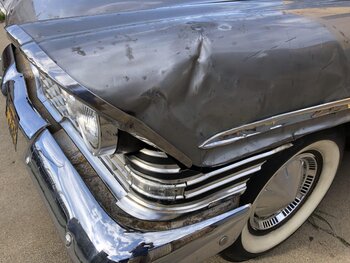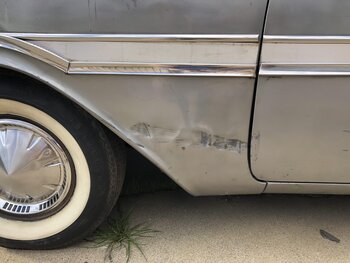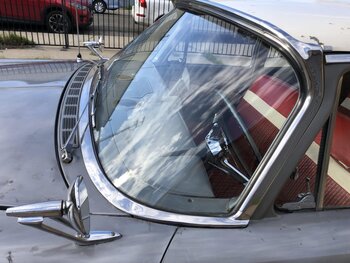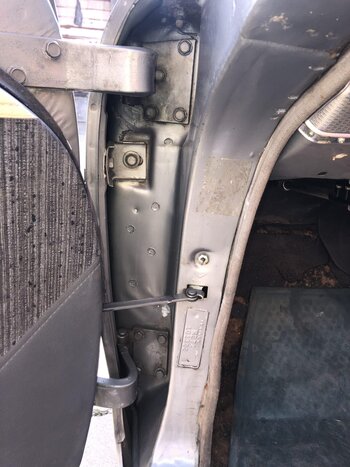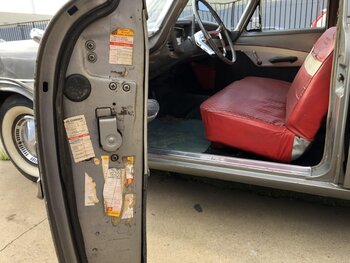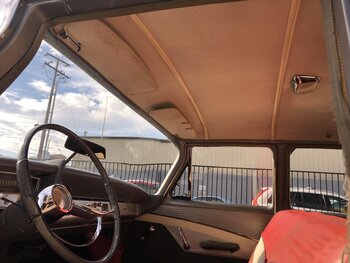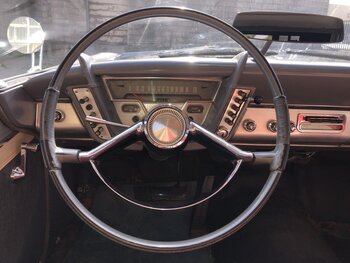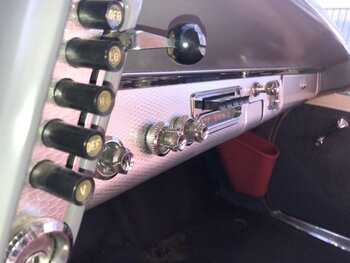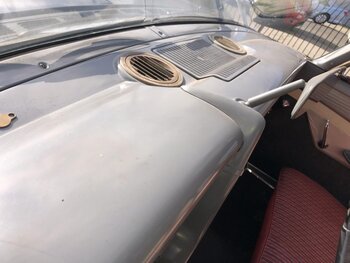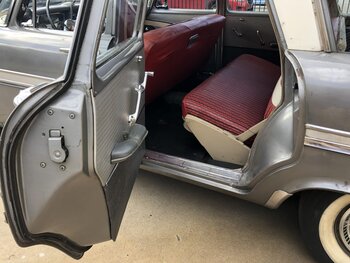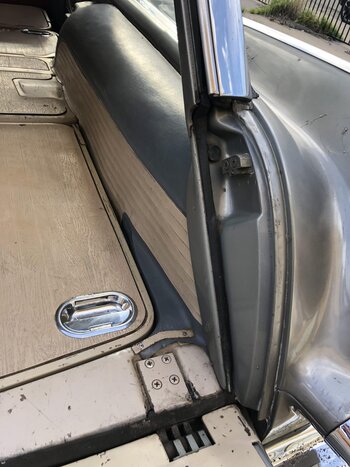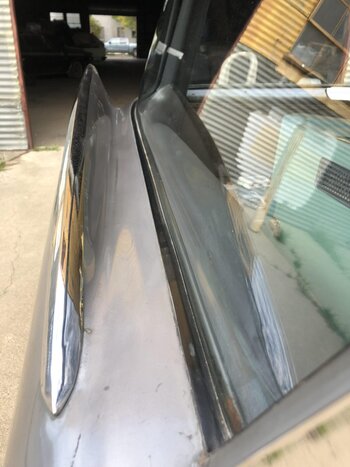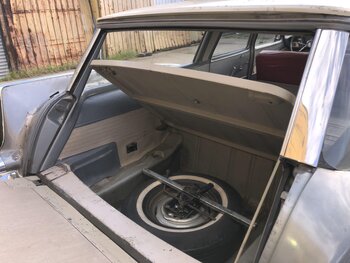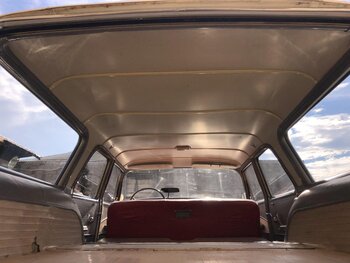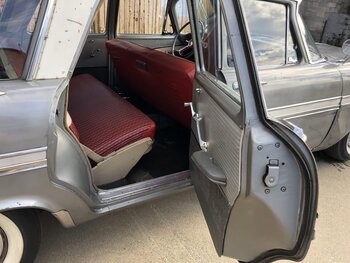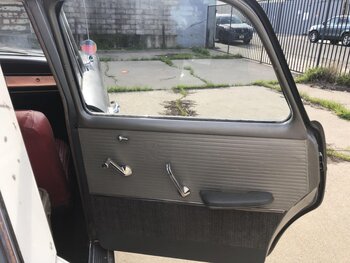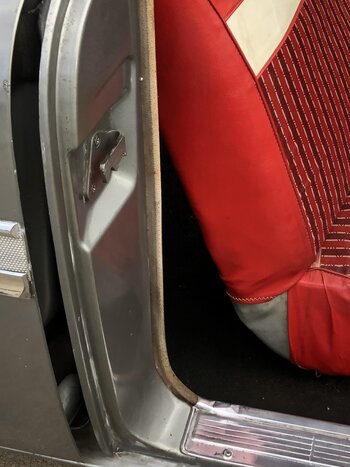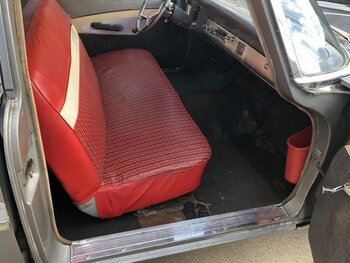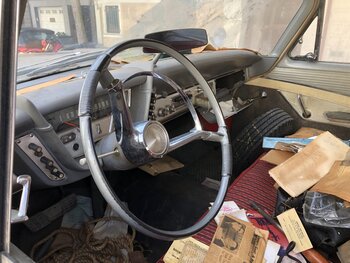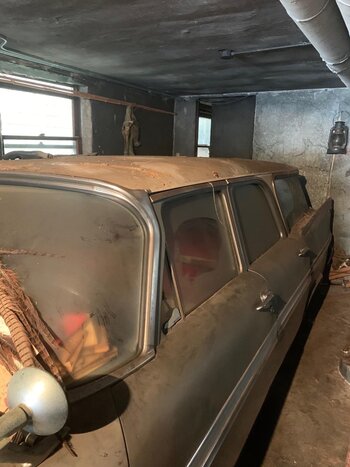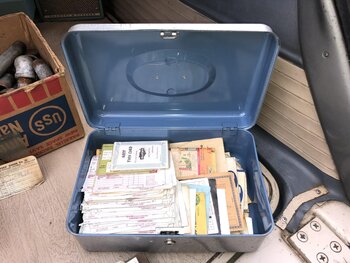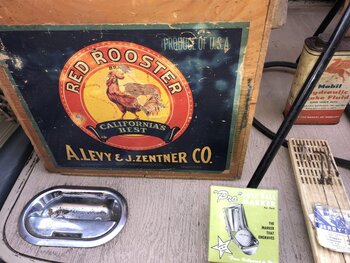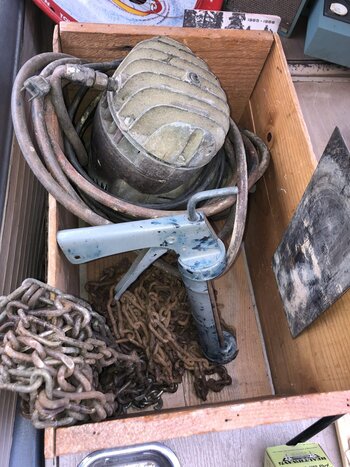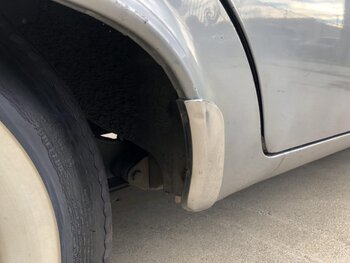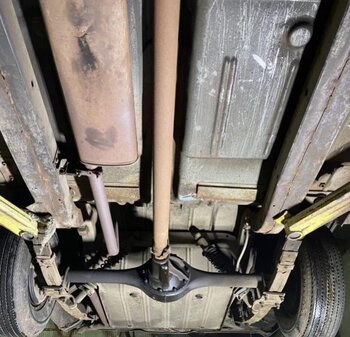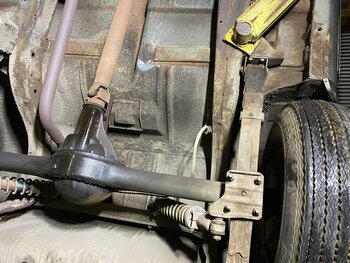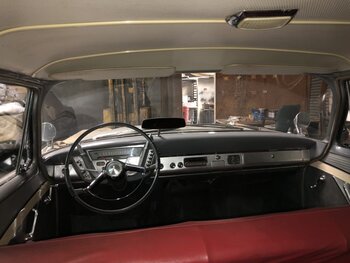 "If it's new, Plymouth's got it!"