Recently Dick Koch installed an air conditioning system in his '59 Sport Fury with a 318 motor. Here's how he did it.
Dick Koch wrote:

I found a Sanden air compressor bracket at Bouchillon Racing in South Carolina, but it works only on 1962 and later 318 Poly engine that came with a factory alternator. It won't work with a 1959 318 Poly that came with a generator - the reason is the front of the passenger side head has four bosses that are blank. The 1962 and later heads have four tapped holes at the bosses that accommodates mounting the alternator. I found out my 318 Poly came from a 1958 Plymouth, and it has heads with the tapped holes. This tells me the engine likely was rebuilt at some time.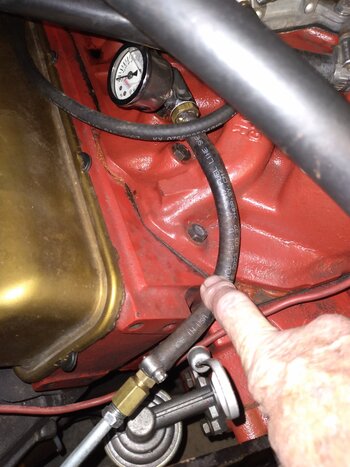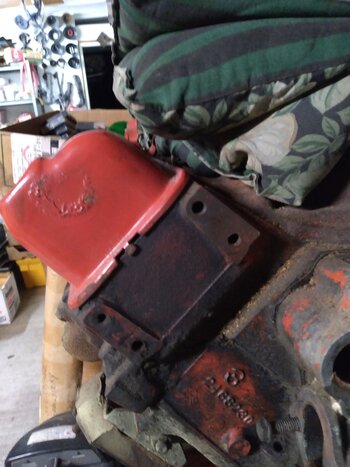 Dick Koch wrote:

The generator mounting bracket which is part of the passenger side exhaust manifold was cut off so l could mount a 100 amp, 1 wire alternator on the same bracket the AC compressor is mounted on.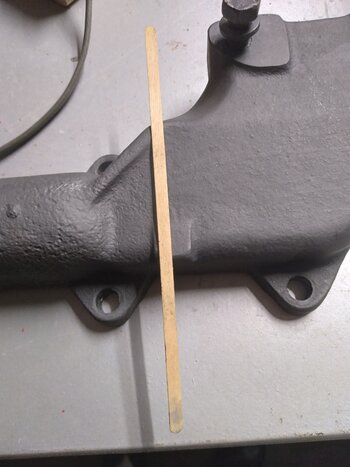 Dick Koch wrote:

The Bouchillon bracket is in two pieces. The front bracket mounts on the water pump. The rear bracket mounts on the front of the passenger side head with two bolts. The rear compressor bracket also has a hole for mounting the alternator.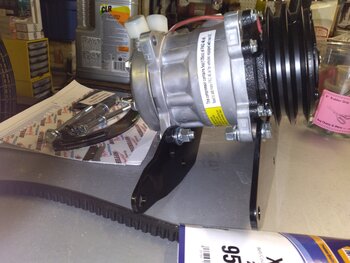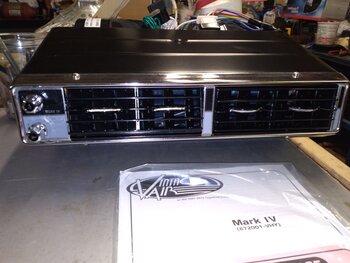 Dick Koch wrote:

This setup only requires a 2-groove pulley on the crankshaft, one belt driving the power steering pump, and one belt driving the compressor, water pump and alternator. The AC hoses to the under-dash evaporator has to be routed between the inner fender and the hood hinge. There is no way to go through the firewall because of the heater plenum and blower motor.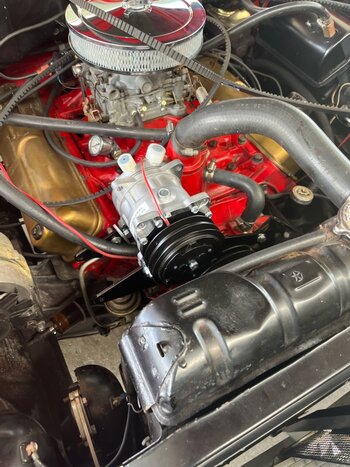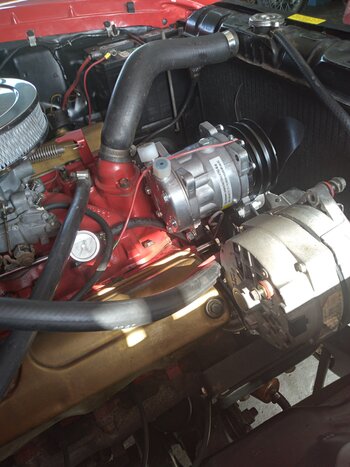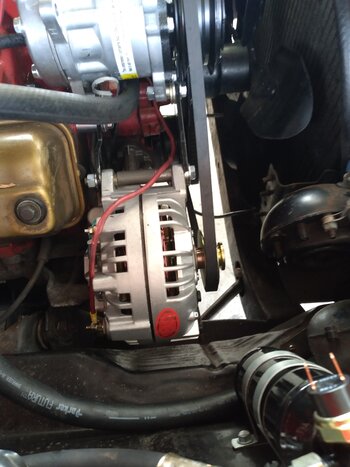 Dick Koch wrote:

For those who don't have tapped head bosses, it may be possible to drill and tap two holes in the head by removing radiator - l can provide precise location measurements.