Everyone is familiar with the "Lightbox" pop-ups for images and videos, from using Facebook, eBay or Amazon. I have long wanted to implement on our site, but I've been stymied by the complexity. But I'm finally starting to make some headway! I've implemented over on the test site - take a look and tell me what you think:
http://59plymouth.net/59test/viewtopic. ... 872#p22872
There are still some bugs to work out, but I think I can get it all working. I'm interested in your feedback - please try on your computer, your tablet, your phone - Apple, Samsung, Kindle, etc. Tell me what works, and what doesn't.
Once I get this sorted out, I'm going to do some rearranging and then dump a lot of saved up content. Hopefully traffic will pick up!
Dan
"If it's new, Plymouth's got it!"
(Will, moving your comment from the test environment to the production site...)
Will Walker wrote:Dan, all but the audio seems to be working for me, even on the worlds SLOWEST internet connection and a desk top computer that is probably 10 years old haha. I don't know how you do it but as always thank you for being the man pulling the levers and switches behind the curtain.
Garsh, thanks Will!

Did you just not hear audio for the mp3 (labeled "this is an audio") - or, did you not hear sound for the videos either? Could it be that audio is not working on the computer you are using, i.e., for another site?
If audio *is* working for another site, let me know what browser you are using, and I'll try to replicate. Thanks for the feeback!
"If it's new, Plymouth's got it!"
Posts: 293
Joined: Tue Apr 12, 2016 5:41 pm
Dan, after a little more investigation the audio for the video and audio file seem to work fine, I had to plug my headphones in to hear it so i think its the speakers on this computer that are defective. I think your tests are a success!
Kool, Will! It's still buggy, though, and not quite ready for prime time. e.g., on my iPhone only page 1 of the pdf displays, whether using Chrome or Safari. More head-scratchin' to do!

"If it's new, Plymouth's got it!"
So many issues! pdf's not showing up on iOS, videos auto-starting, the Lightbox not auto-rotating images that the browser normally rotates... But I think all the issues have been ironed out now!
Here's a presentation of all the basic media types supported on this board - images (.jpeg, .png, .bmp), gifs, pdfs, mp4s, movs, mp3s. To see the Lightbox effect, click on any thumbnail. What you see here, is now applied across the Forum. Go back and check the Showcase, Carlisle Events, etc. If you see anything whacky, lemme know!
Next up is to convert some of the older media (primarily, .wmv videos) to mp4s. Hey, I've got time on my hands now!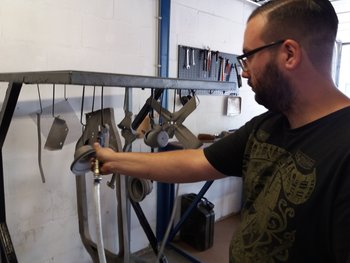 "If it's new, Plymouth's got it!"